Donations
By supporting Children's Lands Canada, you are supporting programs that give children a voice and allow them to manifest their dreams in the world.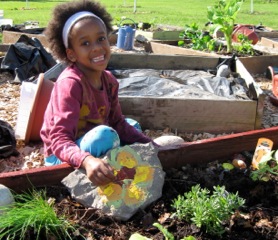 Your contribution will nurture the emergence of responsible and compassionate leaders, while promoting a future of balance with the natural world.
We are grateful for your support.

Examples of how your gift can help…
$25 allows us to purchase quality tools that are designed for children.
$50 helps the children and families make the shift from GMO and non-renewable seeds to organic, open pollinated seeds. Your donation will be used to purchase Indigenous seeds, proper drying and storing equipment and will support elders who come to share with the children the importance of collecting, drying, saving and sharing ancient seeds.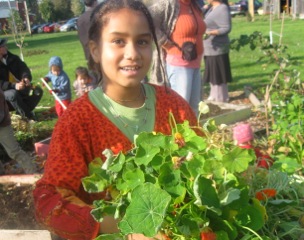 $100 helps purchase one large tree (or several small trees) for the children to plant on their land. The children want to create natural boundaries that will provide shelter and food for the animals in the area. This loving gift will also clean the air, land and water, and is a beautiful symbol of hope for the future!
$250 helps to establish a Children's Community Shared Agriculture (CSA). Donations will allow for equipment rentals to establish larger planting areas for the CCSA, support the creation of a Children's Market Area, initiate a compost area for the creation of healthy soil and the development of a renewable watering system.
$500 allows us to rent equipment forlarger building projects, such as the children's pond, a heated indoor gathering space, a large greenhouse, a natural playground, etc…
Any contribution helps to realize the children's dreams for their land and we are most grateful for your support.